◆ Features
・ The unit is designed to fit a variety of sizes.

・ Use of the hydraulic cylinder enhances performance of separation and cutting.

・ The board for placing the works, the shape of the cutter and the safety devices can be custom designed.

・ The removed brackets are dropped into the rear portable cart by the shooter.

◆ General Specifications
Rear Shooter

・The shooter is separated, and the accumulators dropping in the shooter can be moved in the portable cart.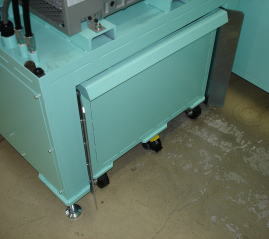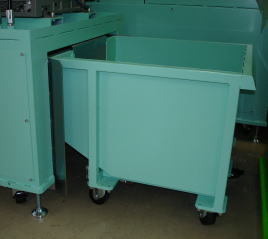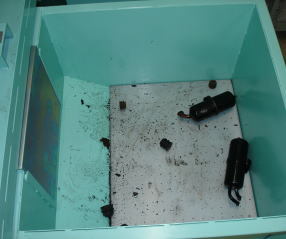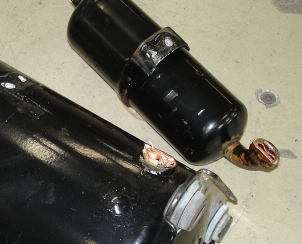 ・

Separated Brackets and Cut Copper Pipes
※

Compressor dismantling process Here